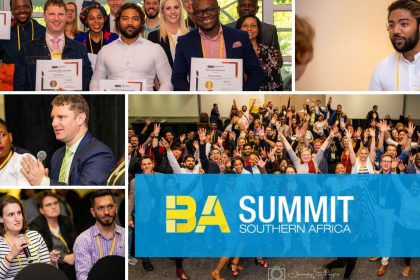 While some organisations and technology professionals may have gone a bit 'crypto-crazy', a fast-growing number of businesses are unlocking the real value of the revolutionary technology behind the buzzword 'Blockchain'.
Yaseen Patel, Business Consultant at Saratoga, will be delving into this topic and sharing his insights at the upcoming BA Summit, set to take place on 4th and 5th October 2021 as a virtual summit.
What does blockchain have to do with Business Analysis?
Considering blockchain technology is already inspiring institutions, investors, brands and entrepreneurs across the African continent, many Business Analysts will engage with a blockchain project in the near future.
Beyond identifying the need for blockchain technology on a specific project, Business Analysts are well positioned to play an integral part in how the potential for blockchain to create entirely new global financial, economic and social systems is realised.
Taking a closer look at some of the current usages of blockchain and its potential, Yaseen's talk will highlight key business analysis activities and lessons from Saratoga's experimental blockchain project.
Where can you watch the talk?
Yaseen will be speaking at the 2021 BA Summit on Tuesday, 5 October 2021 as part of the Innovator Track.
Register to attend the event at https://basummit.co.za/#register
The BA Summit aims to provide a practical approach through a global community of thought leaders and practitioners that will target the universal goal of advancing the Business Analysis Career in order to create, connect, iterate and transform businesses.
Investing in the Business Analysis community
Saratoga has a long and established relationship with the IIBA South African Chapter and the Business Analysis Summit.
For many years we've been a sponsor of the BA Summit, and numerous of our Consultants have presented talks and lightning talks, attended the conference and have volunteered with the IIBA SA in support of the BA Summit.
We're excited to once again be involved with the BA Summit as we believe it's important to not only invest in our own Business Consultants, but to support the Business Analysis community at large.