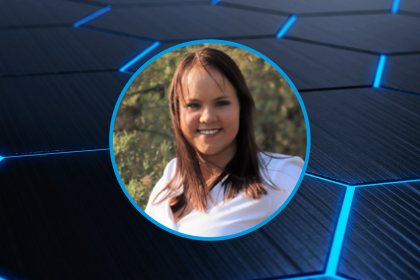 Zelanda van Drünick, Marketing Assistant at Saratoga, was one of a number of Saratogans who completed the Leader Within training over the course of a few months earlier this year.
When asked whether I would like to join this year's Leader Within training programme, I leaped at the opportunity to develop my soft skills and myself as a leader. Although I must confess, I had no idea what to expect.
Before the start of the 5 month training programme, we were asked to complete a Success Insights questionnaire. I initially expected a 'get-to-know-yourself' survey, but was pleasantly surprised at the detailed information provided by the DiSC (Dominance, Influence, Steadiness and Compliant) model. The profile generated by the survey shared an overview of your behavioural styles and how these impact and influence your engagements with yourself and others.
Among other key soft skills, the informative and practical training focused on teaching the participants how to better understand and relate to your colleagues, how to communicate more effectively and how to better handle conflict and construct practical feedback. These important skills not only helped me professionally, but has also made a positive impact in how I interact with my friends and family.
Head of Human Resources at Saratoga, Carolyn Elliott, shares why The Leader Within training is such an important initiative within Saratoga.
"Saratoga would not be where it is today without its people and the incredible work that they do for our clients. Not only do we recruit the very best talent, which is vital to sustainable business growth and success, but we also ensure that we invest in the continuous development and nurturing of that talent. One of the ways we do this is via our internal leadership programme, 'The Leader Within', which has been running since 2013, with a total of 132 Saratogans having completed the programme to date.
At the core of the leadership programme is the belief that in order to be a leader of others, one first has to be a leader of self. Saratoga recognises the need for resilient and emotionally intelligent leaders who can manage themselves and others, especially amidst the disruptions we have all experienced over the last few years.
The emergence of the 4th Industrial Revolution and later the COVID-19 pandemic, has been an epic test of character and determination, and requires people to lead with the right values and beliefs in mind. Not only are our company values central to the programme, but continue to guide our leaders in their decision making and day to day activities, to ensure we remain relevant and continue to delight our clients."
In completing the Leader Within training programme, each participant was required to create a final presentation which they would share with the Saratoga leadership team. The participants presented a summary on the leadership skills they learned during the programme, as well as the insights and lessons from the programme which resonated with them the most. Ultimately, the hope is for each participant to complete the training with a new understanding of leadership and a skillset they can incorporate into their professional and personal lives.
The start of my journey at Saratoga coincided with the initial COVID-19 lockdowns in April 2020. It was certainly a challenging experience to join a new company, virtually during a pandemic and lockdown. This training further enabled me to connect with my fellow Saratogans on a more personal level, and also provided me with the skills to better manage my interactions with the broader Saratoga team. As Marketing Assistant, I assist the Marketing team with all our internal communications, marketing campaigns and Reward and Recognition initiatives and the skills I've learned from the training programme have been invaluable in helping me better support these initiatives. Thank you to Saratoga and the course facilitator for a valuable professional and personal development opportunity!