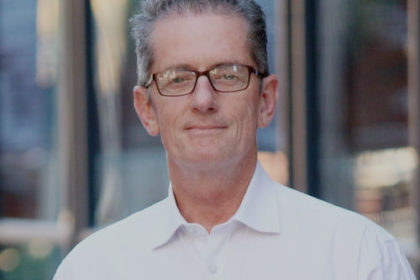 More than ever businesses are feeling the pressure of having to deliver competitive products and services to mobile, socially connected consumers whose demands on efficiency and instant fulfillment seem endless.
Consumers no longer simply make a purchase and walk away, but engage in ongoing relationships with their favoured brands and expect these brands to know them and their purchasing habits. So the questions at the top of the minds of many CEOs might be 'How are we going to be agile enough to keep these customers happy?', and 'Do we really know how to design the right experiences for our changing customer needs?'.
Design Thinking is an approach that businesses can use to look at solving some of these problems. The principles of Design Thinking came from the product development and engineering fields, but have been gaining traction and popularity in the past few years in many other areas of business. Forbes, Harvard Business Review and Entrepreneur Magazine have written about how Design Thinking is driving business innovation, improving customer experiences and creating competitive advantage.

Large multinationals like Apple, Infosys and Fidelity have been using the approach extensively to increase opportunities for innovation and improve their employees' problem-solving skills. Locally, companies like Old Mutual are embracing Design Thinking to optimise their Digital offerings and help deliver new customer experiences and products. Sanlam has also established a "Design Thinking Studio" and have run a year-long Design Thinking course for senior staff accredited by UCT and the Graduate School of Business.
Disruption and the need to innovate
For the past two decades many corporations have relied on the analytical thinking approach and mindset of GenX and Boomers to create solutions that followed business logic, traditional value measures and what seemed to be predictable market forces. But now disruption in business has gone beyond being theory at business schools and has proved its impact at scale. Large corporations like Walmart, Nokia and Blockbusters have felt the success of competitors like Amazon, Samsung and Netflix acutely. They've learned expensive lessons about really understanding their customers and how to deliver new solutions and value models into the market successfully.
And it's not just the big players that are feeling the effects of disruption. It's happening at all levels of business as new entrants into the market take a fresh look at consumer behaviour and use newer, cheaper technologies to rapidly scale up and capture market share.
Responding to change is about innovation – this leads to differentiation and competitive advantage. And innovation doesn't always mean a cool new product to blow people away. If you feel your product value proposition is sound, the innovation can come from better process design, fresh approaches to technology, opening up new service channels or novel ways to make employees more productive.
Innovation is fueled by design, and good design comes out of creative thinking. So the challenge for most companies will be to promote that culture of creativity in a way that is productive and relevant to their current business strategy. Driving innovation can also in itself be disruptive to a company who is doing something that they feel already works. But the question business leaders need to constantly be asking is how long is the current approach going to work for? Should we be thinking about new ways of doing things, and when do we start?


How does Design Thinking work?
Steve Jobs, who always promoted understanding human experience said: "Design is not just what it looks like and feels like. Design is how it works."
So Design Thinking is not just used by designers, it's a process that combines critical and creative thinking to solve business challenges. It's a framework that's generic enough to be used by strategists, business analysts, marketers or anyone needing to find a solution to a complex problem.
The benefit of Design Thinking is its principles can be applied across many areas of business because it focuses on finding solutions. It's a user-centric approach to problem solving that addresses real, not imagined, user needs. Its 360 degree nature allows you to explore many solutions for the same problem.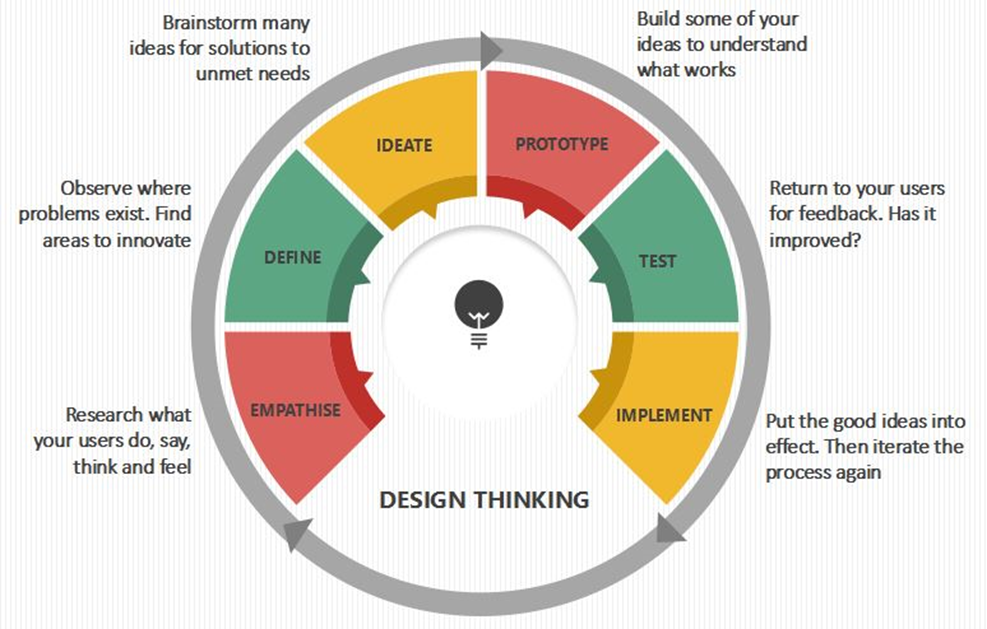 The most important principle of Design Thinking is that it is iterative. The concept of iterative development has in recent years also gained a lot of support through Agile software development, which proposes that we can never predict the success of a final solution right at the beginning. We need to test it, use it and adapt it as we go.
A second key principle is the idea that we must empathise with the real users of the solution. This is the hard part for businesses because it means instead of just listening to their so called business experts, they need to do a lot more research up front to develop an understanding of what their customers and users really want. And ultimately, it's always better to deliver the right solution a little later, than to rush into creating something that is not solving the right problem.

Why Design Thinking works
The main reason for its success is its focus on human interaction. Business Intelligence and data can tell you a lot, but going out and meeting your users and customers and actually understanding their needs will take you much further.
A strong focus on collaboration is another strength of the Design Thinking process. Working in multidisciplinary teams brings ideas and input from different perspectives and drives out well rounded solutions that have been thought through in depth.
The approach of 'designing, testing and iterating' embraces the principle of continuous improvement through feedback from the real world. It also helps control spending too much time and money on a single idea which may not necessarily succeed.
But also think about this
Making real changes to the way you innovate and do business can be challenging. Cultural shifts and new ways of thinking are often met with a lot of resistance in organisations. People can be too busy, or reluctant to follow through with new approaches especially if they don't understand the risks.
One also needs to consider the operational, technical, staffing and commercial constraints your company is working with, and build those into your Design Thinking approach. Be realistic but don't stifle creativity.
The important thing is not to kill ideas with perceived constraints before they at least have a chance to prove themselves, even if it's just in a prototype or pilot project. Showing a small idea can actually work in practice, can be worth so much more than a big proposal on paper.
Another challenge for Design Thinkers is that the creative process can be perceived as being flaky by managers used to controlling things like business processes, industry compliance and finance. But if you really believe in an idea, then pursue it. As Jeff Bezos, CEO of Amazon said: 'The most common question that gets asked in business is, 'why?' That's a good question, but an equally valid question is, 'why not?'.
How do you get started?
One of the biggest problems companies face when looking for solutions is getting stuck in the generation of ideas phase. There are generally no shortage of ideas, but implementing them requires a much bigger effort.
So begin small. Take the startup approach. Choose an idea that can be built and tested in a reasonably short space of time. Test it, improve it and test it again. Go through the process from start to finish. Making a success of one small idea builds confidence in the team, and from your sponsors. It also hugely increases the probability of getting a positive result out next time.
If that works, try something a little bigger and build on those successes. The important thing is not being afraid to take a chance. Remember, the greatest failure is to not try.
Written by Conrad Owens, Senior Business Analyst at Saratoga