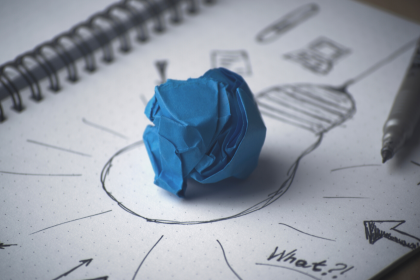 Life has an interesting way of testing the worldviews that we hold. Simple moments such as project stakeholders who hold differing opinions, or team members who have established their approaches with no room for revision. At first, these moments may be jarring as we're confronted with information that sparks the questioning of our personal ingrained biases, assumptions or ideas. Let's be honest, nothing hits home like a good dose of introspection and reflection. Opening your mind to a new way of thinking, appreciating different ideas and opinions brings about a valuable opportunity for growth.
This year I received a recommendation to read Factfulness by Hans Rosling. The book was filled with enlightening facts that sheds light on some of the most generally believed worldviews. Using statistics and facts, Hans showed that things are not as bad as they may seem. One of the quotes stood out to me was:
"I want people, when they realize they have been wrong about the world, to feel not embarrassment, but that childlike sense of wonder, inspiration, and curiosity…"
– Hans Rosling, Factfulness
This got me thinking about my own worldviews – which ones I should continue to hold and the ones I should discard. I reflected on my own past behaviours, actions and responses when my opinions and frames of thinking had been challenged. I also contemplated on the importance and need to cultivate my sense of curiosity and what that may afford me in terms of growth and development.
My thoughts shifted to the industry and professions that we navigate on a daily basis. As consultants we interact with a myriad of stakeholders who we need to influence and get buy-in from in order to progress to the next checkpoint in the project. These times often bring about conflicting ideas, opinions and perhaps the realisation that there are smarter ways of approaching problems. Jointly, feelings of embarrassment and doubt creep in as we contemplate all the things that we should have known, done or said. And, there lies the sweet spot. The opportunity to tap into that sense of curiosity, understanding and to invite dialogue to discover alternative styles and reasoning.
The dynamic nature of our profession calls for individuals who have the tenacity to think critically, and to improve their knowledge and skills through continual learning, unlearning and relearning.
Self-directed learning
As consultants we are continually faced with the need to upskill, and we need to take the initiative to keep up to date with trends, tools and methodologies. This sense of learning enables us to critique existing information, processes and code to deliver immediate value on projects. Given the explosion of information and technologies this skill has become increasingly beneficial.
Conscious unlearning
In order to effectively improve our knowledge and skills on an ongoing basis requires a healthy self-awareness. As a consultant you need awareness of the knowledge and skills that serves you, the knowledge that does not, and the knowledge that you still need to acquire or skills you need to develop. We can achieve this by unleashing the opportunity to unlearn old frames of thinking by being aware and open to new information. As Hans Rosling noted, looking at the world with a curious eye may offer up the freedom to rediscover. What may have worked in the past may no longer be valuable, appropriate or successful in the current context.
Intentional relearning
Unlearning creates a space for relearning, by laying the foundation for fresh information and learning. This allows for new and more productive ways of approaching work which may complement your existing knowledge and skills. The context that you work in and how it may have changed, provides a good basis for understanding the new methods, tools and skills that may be useful in your projects. For consultants, the ability to adjust and adapt is essential for thriving in today's competitive business landscape.
Learning, unlearning and relearning is the proverbial constant change that consultants need to be intentional about. Reflecting and re-evaluating our deep-rooted assumptions, beliefs and reasoning as consultants will enable us to successfully navigate the workplace as it continues to shift and transform.
Written by Inga Davids, Business Consultant at Saratoga.