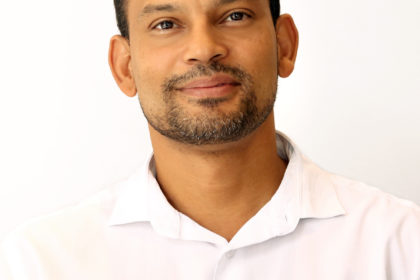 For companies looking to develop, maintain or improve the technology platforms within their organisation this can seem like a truly daunting task. These projects require expertise in project management, analysis, software development and testing to ensure the project is successfully managed and completed. These vast resources are not always available within an organisation, and to recruit the necessary professionals could become a time consuming and costly approach.
Organisations, both locally in South Africa and internationally, are realising the benefits of outsourcing software development work to professional development partners. "Our outsourcing offerings enables our clients to focus on their strategic objectives, such as sales and customer engagement, while Saratoga provides the technical solutions for their business without the high cost of recruiting and employing a permanent technical team" explains Shabier Cassim, Operations Manager responsible for Outsourcing Services at Saratoga.
With the challenges that often accompany projects when working as a remote outsourced team, organisations need to form a partnership with their outsourcing provider. To overcome challenges such as time differences and different locations an organisation needs to partner with a provider they can trust. "Saratoga's overall partnership approach anchors on shared organisational values, and transparent communication channels. Saratoga builds partnerships through its committed and talented people creating business benefit based on industry insights and solution delivery", adds Mark Gebhardt, CEO of Saratoga.
Saratoga effectively doubled in size with the recent merger with Alacrity Technologies in 2017. The new combined business now has over 100 consultants and an impressive shared track record, positioning Saratoga as a leader in outsourcing development services to local and international organisations. An example of a successful outsourcing partnership has been the outsource engagement with Worldwide Chainstore (WCS).
We've been assisting WCS in multiple phases of their solution development after being tasked with providing a technical roadmap for upgrading the ageing WCS Cobol application to a more modern and dynamic Java platform. "The team integrated well with the WCS UK and US teams and have become a critical component of our product development. We appreciate the amount of effort and hard work the team has put in so far, evidenced by the tremendous results achieved over the last few months." Joshila Makan, CEO of Worldwide Chain Stores.
With effective communication and time management being integral aspects of successful outsourced projects, we've ensured that ongoing value has been generated through establishing an effective feedback loop with WCS to ensure information flows between the stakeholders and that issues that arise can be dealt with in an efficient manner. Communication has also been supported by providing an Agile development methodology for the WCS outsource project, and this has allowed the various project teams based in South Africa, United Kingdom and the United States to communicate regularly and closely via daily scrum meetings and sprint planning sessions.
Another of our international clients that we've partnered with, Stewardship, has benefited from having access to our wealth of experience in planning, developing and testing solutions. Stewardship is an organisation based in London, UK and offers the public a consolidated way to donate to charities, churches, organisations and selected individuals. It facilitates the gifting of over £60 million each year in donations and has a network of over 19000 charities. "For the redevelopment of give.net, our core fundraising platform, Saratoga handled the architecture and design all the way through to the front-end development. Their commitment to the project meant that we went live on the exact day we had committed to nearly a year before." Grant Owens, Product Owner and Software Development Manager at Stewardship.
"Stewardship partnered with Saratoga to provide a solution delivery capability that enables their business to be agile to changes in the industry, innovate on their product offering and collaborate in a way that shares skills and knowledge across the joint customer and service provider team. This has been achieved by quicker deployment cycles, flexible yet structured collaborative ways of working and free flowing communication channels. This partnership has successfully delivered a new services platform to enable innovative products to be built and will bring legacy systems into a new mobile technology era", Neale Evert, Operations Manager responsible for Technical Consulting at Saratoga.
For organisations the real value is in finding a company which won't simply be a provider of outsourcing services, but a professional partner who can support your organisation with skills, knowledge and experience in developing effective and sustainable technology solutions.
Saratoga aims to make a real impact in the way that technology is delivered, used and managed. By providing technology-related insights and delivering solutions to companies where technology is core to their business, Saratoga achieves their mission. "At Saratoga, we aim to create the best possible home for technology consultants to form and grow their careers. We achieve this by providing support frameworks, a collaborative, learning-focused environment and appropriate leadership and mentorship from experienced professionals. In doing this, we will continue to create a pool of exceptional individuals, supported by industry best practice and flexible delivery models. This will allow us to offer innovative, delivery-focused teams that provide stand-out solutions on time and at a competitive price-point. These capabilities will continue to position Saratoga as a delivery and outsourcing partner of choice", Mark Gebhardt.