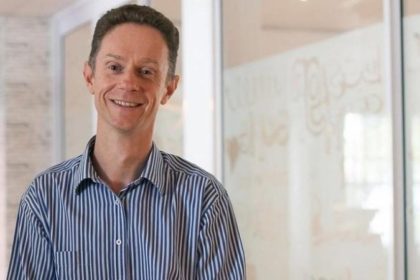 In the highly competitive industry of technology solution delivery, Saratoga Software and Alacrity Technologies recently merged to provide an improved offering to clients and to position the new combined business as the solution delivery partner of choice.
"After spending the past 18 months exploring the market for partnership opportunities, I am very excited that we have managed to bring Saratoga and Alacrity together to create a more competitive entity with larger scale," said Mark Gebhardt, CEO of Saratoga.
Since 2000, Saratoga has provided insights and delivered solutions at the interface of legacy and new technologies for progressive, technology-driven organisations in financial services, retail and a number of other industries.
Alacrity Technologies is a well-established company with years of experience in delivering IT services specialising in strategic IT consulting, outsourced development services, and short-term technical resource augmentation.
"Key drivers for the merger were significant overlap in competency areas and good cultural alignment, coupled with a very complementary customer base. The combined business has created a significant platform from which we can continue to deliver technology-related consulting and high quality technology solutions to customers in a range of verticals, including financial services, retail, supply chain and others," adds Gebhardt.
The combined business, now with over a 120 consultants, will trade as Saratoga and will continue to provide technology consulting, software development and software development outsourcing services to both local and international clients.
The merger sees the combined business forming part of the Crossfin group. Crossfin owns stakes in several companies in the fintech industry, including Innervation, WiGroup, Emerge Mobile (including iKhokha) and Blue Garnet. According to Crossfin COO and co-founder Anton Gaylard: "Both Alacrity and Saratoga are growing businesses in a highly competitive market. The merger enables the combined business to deliver tried and tested services and technology solutions to current and new clients at a greater scale."
The combined business has also already secured further investment. "As an investor we look at three things – technology that addresses business problems, growth ability and a great leadership team. With the merger of the two businesses, we have all three. We are confident that with the combined talent at Alacrity and Saratoga, along with the enhanced synergies, the business will continue to deliver exceptional solutions to their clients in a highly competitive industry," said Julian Smith, BEE Partner and Investor in Saratoga.
The alignment of values and how these guide the quality of work we continuously deliver to our clients was another deciding factor for the merger between Saratoga and Alacrity. "Saratoga has always been about attracting and nurturing the most talented people with the highest integrity. In Alacrity, we found a partner with similar values, and a natural affinity for our ideals," said Anthony Robinson, Executive Chairman at Saratoga. "We are finding there is always more demand than we can supply, and the merger will help us to close that gap."