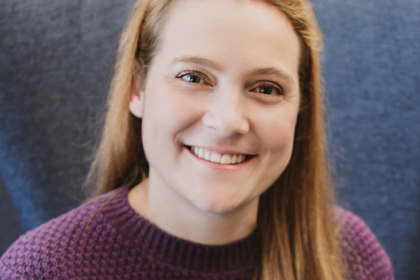 The move from a traditional profit driven business approach towards a conscious capitalism approach is a growing trend across many industries. As consumers are becoming more mindful of their impact on their communities and environments, their spending power is moving to companies that align to these ideals. With this in mind companies are required to truly reconsider the way in which they operate and in many cases they need to adjust their traditional business models to more holistic ones.
This journey begins at the very core of a company – their identity. When I speak of the identity of a company, I'm not referring to the vision and mission statement but rather to the core values and more importantly, the associated behaviours of each of these values. These are what give a company an identity, and in some cases a personality. If we look at companies like Netflix, AirBnB, Zappos, Starbucks and Uber, employees and consumers easily relate to these companies and feel a connection with them, thanks to the strong sense of company identity of these brands. Employees and consumers have made these companies successful, not only because of the products or services each company offers, but because they can relate to what the company stands for.
What these companies also have in common is that they have expanded the traditional take on business models to a more holistic approach. The models and strategies which have traditionally been bound to the immediate external and internal business environments now need to have a far deeper internal view and greater external reach. This has allowed companies such as Netflix, AirBnB and Uber to redefine the definitions of known industries to create completely new ones. While addressing a need in an industry to satisfy consumers, they are at the same time creating opportunities for people to make a living through their products / services. This creation of shared value for the company, customers and communities is vital to the sustainability of companies.
Let's take AirBnB as an example, their simple initial concept of hiring an air mattress for a night in someone's apartment grew into a company that is now globally successful. This was not achieved solely through profit driven strategies but ones that focused on empowering the people renting out their properties (hosts), understanding what their hosts needs were and incorporating these into the product offering. AirBnB's founders knew that by making their product offering better, they would attract more hosts and guests. Furthermore, by offering accommodation at different price points AirBnB was able to open up travel opportunities to people who previously couldn't afford it. This focus on creating value for the hosts and guest was relentless and absolutely vital in ensuring AirBnB's initial success.
When we look at AirBnB's most important internal stakeholders, their employees, it is also evident that a lot of emphasis is placed on the employee experience with in the company. The leadership team focuses on creating an environment where employees can thrive. Attracting and retaining talent is vital to the success of all companies and that is why more often than not, the most successful companies are companies that treat their employees well and make them feel valued.
The concept of mutual benefits and creating shared value is what makes AirBnB's story such a profoundly powerful one, and has ensured the long term success of the company. They continue to offer customers experiences which redefine the traditional models with in the travel and tourism industries.
The move towards conscious capitalism and holistic business models is becoming more of a trend across industries, with CEOs of companies such as John Mackey, the CEO of Whole Foods, are champions for this movement. In order for a company to fully embrace this shift in business paradigm, they need an intimate understanding of their business, the people they impact and the industries they touch. Business Analysts have sound knowledge of business processes, the systems that support these processes and an understanding of the stakeholders impacted by change. Couple this business knowledge with the breadth of Business Analysis competencies, Business Analysts are in a powerful position to enable businesses to truly embrace the opportunities that a holistic business model has to offer. My presentation at the Business Analysis Summit explores how we as Business Analysts can assist companies in this transition and what skills we need to equip ourselves for this journey.
Charlene Seini is a Senior Consultant at Saratoga and will be presenting her talk, 'The time has come for the holistic business analyst' at the 2018 Business Analysis Summit in Johannesburg.