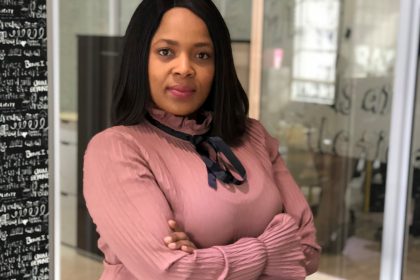 While the younger generation of professionals entering organisations are usually the ones to consume and bring awareness to new technologies, many large organisations are making substantial investments into digital transformation strategies and tools.
As Business Analysts we're required to have in-depth knowledge of a company's operations and the underlying technology, enabling us to understand the features and benefits of all business applications used across the company. This provides analysts with the insight and knowledge to be able to determine if a new technology will truly add value to a company, and if it would ultimately add value to the experience of the end-users or customers.
As a Senior Business Consultant with extensive experience in the Telecommunication and Financial Services industries, Lerato Moagi shares the principles she applies to her work when difficult strategic decisions need to be made:
Be true to yourself
While emergent technologies might change how we do things, the reasons we do things remain the same. It's important for analysts to use their skills and competencies as the foundation to the work they do, and to effectively use business analysis practices, tools and techniques – regardless of the technologies being used.
For example, in most companies a business case must be presented to stakeholders in order to approve and initiate projects. While the information in the business case and how it's shared may look different today and it may require more technical input, a business case still serves the same purpose – as a justification for a proposed project or undertaking on the basis of its expected commercial benefit. As such analysts can use their skills to enable organisations to create value, regardless of the specific technologies involved.
The art of knowing is to know what to ignore
As analysts, it's important that we continually check in and ask ourselves, 'does this solve my problem'. With the vast range of solutions available, it's crucial for analysts to remain focused on the problem they're trying to solve, and to avoid replacing things that aren't broken just for the sake of implementing a new solution or technology. In some cases a new technology is introduced as part of a transformation strategy, and as analysts it's our job to understand the benefits, limitations, risk and impact that comes with the technology in order to make objective decisions for the company.
Learn to learn, but also learn to unlearn
Our past experiences, both academically and professionally, teaches us many valuable tools and techniques to apply our work. However, learning and unlearning is an ongoing process throughout our careers, and we'll continually adopt new approaches to business problems. This requires analysts to always be open to learning about new technologies and how best these can be best utilized, while also enrolling for training in new skills and refreshing existing skillsets.
See the world through their eyes
Empathy is the first step of the design process when you introduce a new technology. Nothing replaces getting in touch with your users, so make sure you get their view point. The key to a seamless implementation of new technology is to take the users along during the journey. A solution is only successfully delivered when the business itself experiences the benefits of the solution, and therefore a lack of business engagement and involvement can ultimately leave business unable to operate the very business applications they've commissioned.
Get trendy
The ever-evolving list of new technologies such as Cloud, Artificial Intelligence (AI), Machine Learning (ML) and Robotic Process Automation (RPA), are trends that disruptive analysts need to be aware of. To truly be a disruptive analyst you need to have a general understanding of the new technology trends and how these are being used in the day-to-day business operations of companies. Most people already use many of these new technologies in their daily lives without being aware of the technology behind the applications. For example there are many communication and storage applications that are hosted in the Cloud such as Outlook, WhatsApp, Facebook, Skype, Google Drive, hangouts and Drop Box.
Understanding that disruption is the art of rediscovering ourselves and our work, gives us the opportunity to reinvent ourselves and reimagine how we do our work. We need to use what we know today about the future to stay fit for purpose. We also need to align our career development plans to provide skills and competencies that will be relevant over the next decade.
Written by Lerato Moagi, Senior Business Consultant at Saratoga and Lightning Talk Presenter at the 2019 BA Summit.