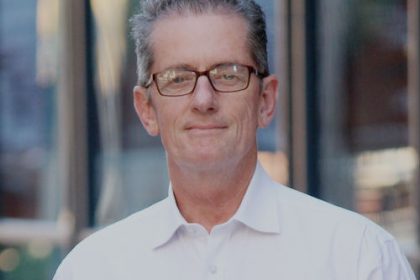 Digital transformation in companies presents a demanding array of challenges for Business Analysts, as innovation, domain convergence and smart customers fuel the need to constantly evolve business models fast and efficiently. What the customer is buying is now only half of the story, and how they are doing it has become integral to the value proposition. We are designing experiences that need to work end-to-end across multiple systems, devices and channels. Do we have what it takes to deliver real value and lead this level of change?
In the past five years digital transformation has evolved from something every business needs to think about, to being a central driver on which business and technology decisions are based. Thought leaders, strategists and consultants have created a multitude of models and methodologies to try and explain the relationships and boundaries of this transformation, but for many it still remains a confusing mix of trends, forces, technologies and processes.
The SMACI technologies (Social, Mobile, Analytics, Cloud and Internet of Things) created an anchoring framework around which transformation was based, but these have been more about how we are doing things as opposed to what we are trying to do.
As Business Analysts we need to understand that for many companies this is no longer about just 'digitising' existing business processes or creating a mobile app, but may involve re-designing entire product sets and value propositions to appeal to consumers who's needs are continually evolving.
Knowing which digital catalysts are pushing business design and market demand into the future will help us keep the right context as we negotiate the challenges of delivering change. We need to make sure companies are not just putting a glossy new 'digital veneer' on the same old value propositions, but are in fact producing new value in ways that will be sustainable to them and their customers.
A more in-depth appreciation of technology and market forces is expected of Business Analyst professionals as they play a partner/advisor role in developing business solutions. Understanding how the Business Analyst's role is changing will help us master new areas of specialisation, approach problems in novel ways and ensure we have the training and skills to guide our clients towards creating better digital value for their customers.
Written by Conrad Owens, Senior Business Consultant at Saratoga and BA Summit 2019 Lightning Talk Presenter.
Conrad will be presenting a Lightning Talk further exploring this topic at the 2019 BA Summit, on Wednesday 18 September. For insights from Conrad's talk and the BA Summit, follow us at @SaratogaSA.