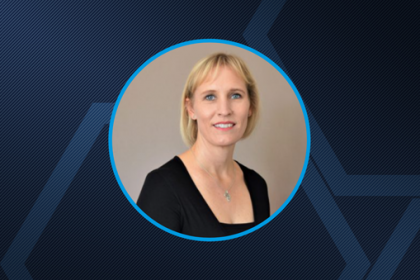 Operations Manager of Technical Consulting at Saratoga, Estee Richter is responsible for ensuring our Technical Consultants are continuously developing their personal and professional skills, and are well-equipped to deliver quality software development and professional solution delivery services to our global client base.
For Estee, it's important to create an environment where people can thrive and she strives to create this for her teams by implementing and optimising the correct processes and practices. This is supported by formulating strategies with the Saratoga leadership team to ensure the company is future fit in a rapidly changing world, and by reaching strategic goals through ensuring operations are conducted in cost-effective ways.
Estee originally studied Marine Biology, but soon realised it wasn't the right career choice for her. At the time, she didn't think she wanted to work with people primarily, and chose a career path that had the promise of being stimulating, dynamic, challenging and filled with problem solving.
IT was a good fit, and she enjoyed her early days as a developer, but later realised that she enjoyed working with IT people more than doing actual coding. "Since that time I've been on a wonderful journey of developing as a leader, building relationships and working with great people in the industry."
Shortly after taking her first leadership role and before joining Saratoga, she was awarded with the 'Most Positive' award. "Winning this award built my confidence and encouraged me to pursue my dream of being a leader in the IT industry, and to inspire and motivate people to be their best selves."
Estee believes the best leadership style is an adaptive leadership style where one constantly assesses situations using self and social awareness and adjusting one's style to what is most suitable to achieve the desired outcome. According to her one needs the ability to take on different leadership styles, be it servant leadership, transactional, coach, strategic, and many more – but notes that one's approach should always align with the company's values.
Reflecting on her personal and professional development, Estee says that she's had the privilege of growing up in a home where her parents were her greatest mentors – roles they still fulfil in her life and career. More recently, she has been inspired by many great leaders and influencers in the Agile community, like Antoinette Coetzee, who is always willing to share learnings, and continues to inspire many while remaining humble.
Beyond her career, Estee loves South Africa and truly believes that there is an abundance of goodness in her people. She is passionate about people development – especially the youth. "I constantly challenge my thoughts and perceptions and those of others, to seek the good in others and to take accountability for our actions, and in doing this, I hope to play a positive part in creating a better South Africa for all."