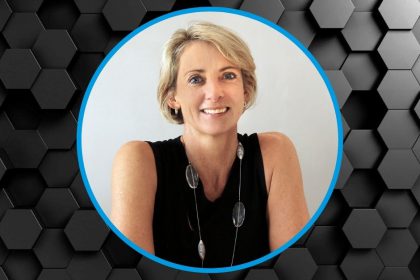 "Growing up, I was always fascinated by people – what motivated them, what inspired their thinking and behaviours. This deep interest in people and what makes them 'tick' has played a significant role in my career journey within Human Resources."
Carolyn Elliott, Head of Human Resources at Saratoga is often affectionately referred to as our 'Heart Officer' within the company. With 'People Matter' as one of our core company values, Carolyn and her teams' contributions from a Human Resources perspective are an integral part of our organisation. "I see my role as one of serving and developing others, hence I would describe my leadership style as collaborative and empowering", reflects Carolyn.
As Head of Human Resources, Carolyn drives various key initiatives which involves developing and implementing the People Strategy for Saratoga. This includes the management of recruitment for the organisation, and various retention and succession initiatives. In her role Carolyn oversees learning and development programmes for our staff, assists with career development and building company culture within Saratoga.
Beyond these initiatives, Carolyn also provides advice and support on performance, discipline and grievance issues, and is responsible for driving all legislative requirements including skills development, employment equity and B-BBEE within the organisation.
Despite considering herself an introvert, Carolyn came to the realisation that her true currency in life is people. "Ultimately, it's all about making a difference, doing what you love, and being true to one's purpose!" Carolyn is still regularly amazed at the brilliance of those she works with, and this keeps her humbled and inspired.
While Carolyn's career has had its share of ups and downs, the learnings and lessons she's been able to gain from these experiences have been extraordinarily valuable and she continues to be a life-long student.
Over the years, Carolyn has learned from many talented people – from HR professionals to leadership gurus. The person who has inspired her the most recently is Dr Brené Brown, a research professor who has spent the past two decades studying courage, vulnerability, shame and empathy. "Dr Brown invites us to be courageous, to show up and let ourselves be seen, even when there are no guarantees."