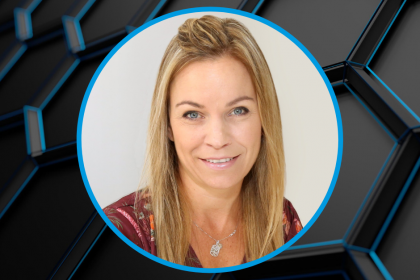 As our Business Development Manager at Saratoga, Karen takes the lead in identifying opportunities and bringing in new business for the organisation. For many of our key clients within our global client base, Karen is their go-to person and helps them connect their business needs with our professional solutions.
Beyond business development, she is also responsible for maintaining strong relationships with our existing clients and ensures they receive the high standard services we continually strive for as an organisation and solution delivery partner.
Her passion and love for people is what initially inspired Karen to establish a career as a Business Development Manager. "In my role I deal with many different people on a daily basis." A character profile that was completed as part of leadership training provided by Saratoga even highlighted that for Karen, 'strangers are just friends she hasn't met yet'.
As Karen didn't originally come from an IT background, she's embraced the continuous learning culture encouraged at Saratoga and continues to learn more about the industry with each client engagement. "One of my most significant career milestones was becoming part of the leadership team. I'm thankful for the support from the Saratoga leadership team and for the significant role they've played in my career journey."
Throughout her career Karen has been fortunate to have many positive influences, and she's had a few amazing mentors who have impacted both her professional and personal life significantly. In her leadership role, she's taken on the lessons from these experiences and is mostly drawn to a team approach for her leadership style – placing her focus on people and participation.
Karen is a big believer in a healthy balance between work and family, and is a mother of two boys who keep her very busy beyond her work. She loves to be outdoors, and enjoys hiking, running, boogie boarding, riding bikes, yoga or playing tennis. On rainy days they all play musical instruments, enjoy dancing and pretending they are in a band!
We're always looking for talented professionals to join our Saratoga teams in Cape Town or Gauteng. Take a look at our current open roles here for available opportunities with us.