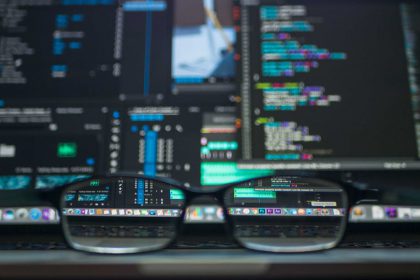 The revolution of Artificial Intelligence (AI) has proven to be quite helpful for the human race in multifarious fields such as graphical studies, statistics and several others. While researchers in these fields are showcasing the capabilities of AI, there is a concern of whether AI will impact software testing in the future. One key question the rise of AI brings to mind for those in software testing, is whether the role of manual testers will be replaced by advancements in technology.
With the rising demand for fast-paced delivery in modern Agile and DevOps organisations, automated testing is increasingly becoming a point of interest due to the efficiency it enables in software testing. Automated testing is fast becoming a way of bridging the gaps which might occur in the process of manual testing, while also improving the performance and productivity of testers.
Even with the advancements in technology, 100% automation is not currently achievable as automated testing requires extensive maintenance which is supplied through human intervention. However, various researchers speculate that AI might be able to provide automated testing, with some expecting AI along with Machine Learning (ML) to be the driving force of the future of automated testing.
The role of manual testers within data science
Manual testers review and analyse system specifications, define test scenarios, execute test scripts and review results, and report and document technical issues. Data science can be defined as the study of systems and processing data, with the aim of extracting knowledge or insights from data in various forms, either structured or unstructured.
Some applications of data science also involve the process of developing methods of recording, storing, and analysing data to effectively extract useful information – which resembles the process of manual testing.
Challenges facing manual testers
While the profession of manual testing is facing massive disruptions, the application of AI and ML could potentially provide more accuracy and efficiency in software testing. A recent survey from a London-based recruitment firm indicated that 67% of testers expect their roles to be significantly affected by automation in the next decade. Fundamental elements of testing such as regression testing will ultimately become automated, and manual testers are going to need to adapt their skills to provide more analytic support – for example in data flow and state transition.
Testers looking to be future-fit can combine their quality assurance experience, with skills in data science and their domain expertise to build a unique skill set for the evolving market for software testing services. Therefore experience in quality assurance shouldn't be thrown away, and can be used to add more value to software testing when combined with these new skills.
How can testers benefit from data science?
The age of data science is here, and it's expanding into all the areas of software development, including testing. As mentioned, the field of testing isn't that different to the principles of data science. While a tester analyses data and patterns, the role of a data scientist is to understand data from a business point of view, in order to provide accurate predictions and insights that can be used to enable critical and strategic business decisions. It can only be beneficial for testers to enhance their knowledge and skills in data science, as this would ultimately improve the process and speed of manual testing – providing clients with more accurate systems.
The field of software testing has rapidly progressed over the years, predominantly with manual testing increasingly incorporating automated testing. Beyond these changes, clients are also requiring more and more complex business requirements that require keen analytic analyse – all of which results in testers being required to perform at a fast pace and to produce more accurate test solutions. Luckily with the rise of data science, ML and AI might provide possible solutions to the challenges facing manual testers in the changing market and give them the opportunity to up-skill in valuable ways.
Written by Mpumelelo Dhlamini, Senior Consultant at Saratoga